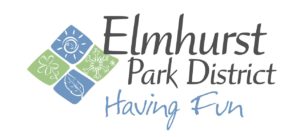 Following is a partial list of the 28 parks and 21 facilities managed by the Elmhurst Park District:
The Abbey Leisure Center (407 West St. Charles Road) – The Center offers a variety of exciting leisure activities, social service programs, informational seminars, classes, day and overnight trips, and many more activities. Join The Abbey and take advantage of member benefits.
Playgrounds – The neighborhood playgrounds in Elmhurst have unique qualities to offer that exercise imagination.

Courts Plus, A Center for Health, Sports & Fitness (186 South West Avenue) – Courts Plus features a two-floor facility offering a full array of workout options and excellent court areas to encourage safe and fun exercise. Courts Plus offers a 75-foot, five lane, indoor lap and exercise pool, a four-lane, indoor jogging/walking track, a free-weight training area, advanced exercise equipment, climbing wall and much more. Call 630-833-5064 for membership information.
Norman P. Smalley Pool ( 665 South York Street) and East End Pool ( 863 Schiller Street) – The Park District has two pools for summer enjoyment, Norman P. Smalley and East End. Both pools offer state-of-the-art pool technology. Call 630-993-8989 for registration information.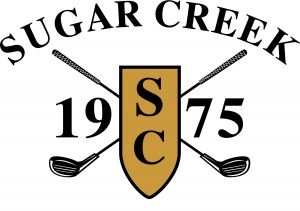 Sugar Creek Golf Course (500 East Van Buren, Villa Park) – A beautiful 9-hole, par-32 golf course owned and operated by the Elmhurst Park District and Village of Villa Park, Sugar Creek's course features large, smoothly contoured Penncross bentgrass greens, a 3-acre pond coming into play on four of the nine holes, excellent turf for golf, driving range and expanded clubhouse. Reservations are available all day, every day, from 6 a.m. to closing.  Call 630-834-3325 for reservations and fee information.
Wilder Park Conservatory – The Park District Conservatory offers adult education classes, children's programs and horticulture information. The Conservatory is open 9 a.m.- 4 p.m. daily and is filled with a variety of floral displays. A horticulturist is available to answer questions about plants, conduct tours and give lectures to community organizations. Call the horticulturist at 630-993-8909 for an appointment.
York Commons Skate Park ( 665 South York Street) – The skate park has provided thousands of teens with a place to safely skate with their friends.  The skate park has seven different ramps that vary in level and skill for the wide range of skaters.
Safety Town – Learn about safety from bicycles to streets and from trains to first-aid. Children must be 4 years old to participate in the program.
Wagner Community Center (615 North West Avenue) – The 25,000 square foot Community Center houses two dance rooms, 13 classrooms for preschool, music and general interest classes, program registration and recreation staff offices. A 7,000 square foot gymnasium was completed in the winter of 2004 for the District's gymnastics program.
Elmhurst Great Western Prairie – One of the few prairie remnants, the Elmhurst Great Western Prairie is located within Wild Meadows Trace just north of the Prairie Path between Spring Road and Salt Creek. Come out and contribute to the community as a prairie volunteer or just enjoy a walk through the prairie. An informational display case is located near Berkley Avenue and Prairie Path Lane.
Environmental Areas – Trails are available on the Salt Creek Greenway, which runs from Ben Allison to Eldridge Park, and the Shooting Star Trail, which runs along the north side of the Great Western Prairie.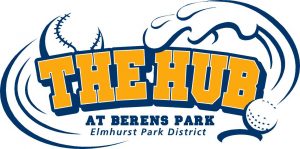 The Hub at Berens Park – The Hub at Berens Park has an 18-hole miniature golf course with water feature, a 6,000 square foot sprayground with nine exciting water features and two big squirt filling stations, batting cages with baseball and softball settings, and the Lee A. Daniels Pavilion, which is a 35,000 square foot facility available for party rentals.  Call the party coordinator at 630-993-8186 for more details.