Promoting an environment that creates the success for local businesses and our community.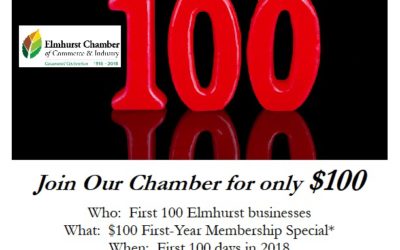 Already a Chamber member twice over, Elmhurst Mayor Steve Morley kick started our 2018 Centennial Celebration by signing up his marketing and consulting firm, Every Door Direct Media, as the first new member in the Chamber's 100/100/100/100 Campaign—which offers membership for $100 to the first 100 new members in the first 100 days of our 100th Anniversary year.
read more
SMART SEARCH
Find a Local Business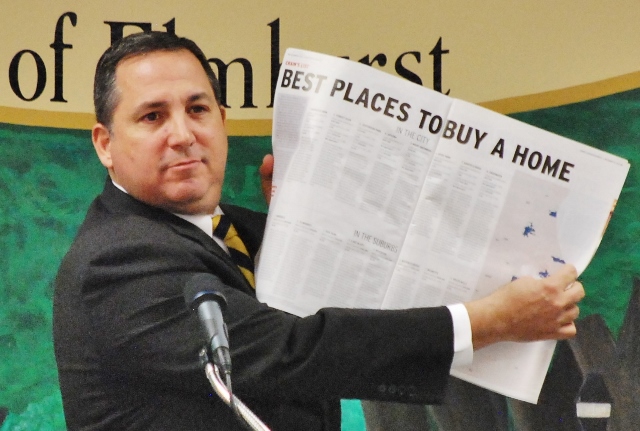 Elmhurst Mayor Steve Morley will deliver his fifth "State of Our City" Mayoral Address at the Chamber's Membership Breakfast sponsored by Community Bank of Elmhurst, 330 West Butterfield Road, on Tuesday, January 9, from 7:30 to 9:30 a.m.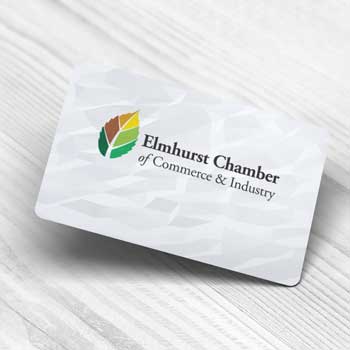 We welcome you to join forces with the largest organization in the City of Elmhurst representing the needs of our business community and the third largest chamber of commerce in the County of DuPage.