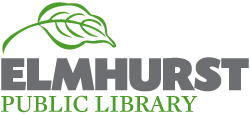 Elmhurst Public Library
125 South Prospect Avenue
630-279-9696 * f – 630-516-1364
elmhurstpubliclibrary.org
Mary Beth Harper. Director
Hours: Weekdays, 9 am-9 pm; Saturday, 9 am-5 pm; Sunday, 1-5 pm
Situated in the center of our community, the Elmhurst Public Library offers resources, public meeting space and an atmosphere to study, work and create.
More than one million items annually are checked out and computers are available for public use.
A Creative Studio contains audio/visual and graphic design equipment for filmmaking, photography, music and podcast recording and editing, and other creative projects.
The Library of Extraordinary Things collection includes kitchen tools from the Culinary Cupboard, vinyl records, boar games, sewing machine, knitting needles, cassette-to-CD converters and more.
The Business Library has 11 study rooms and a computer lab for staff meetings and tarining sessions, plus a poster printer, 3D printer, copy machines, scanners and other office equipment; reference materials pertaining to owning and running a business, investing, managing employees, resumer assistance; and 24/7 online business and investing research tools.
The Makery features space and tools for projects dealing with sewing, knitting, 3D printing, electronic, coding, laser cutting, card making, vinyl cutting and more.
Friends of the Library
125 South Prospect Avenue
630-941-8361
Friends of the Elmhurst Public Library (founded 1941) has enriched the library's resources and supported library programs with proceeds from membership dues and fundraising events.