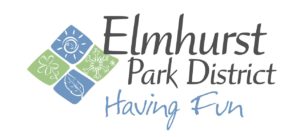 Jim Rogers, Executive Director
Administrative Office (Wilder Park), 375 West First Street
630-993-8900 • fax – 630-993-8913
Hours: Weekdays, 8 am-5 pm
Registration Office (Abbey Leisure Center)
407 West St. Charles Rd.
630-993-8989
Hours: Weekdays, 8 am-5 pm
Registration Office (Wagner Community Center)
615 North West Ave.
630-993-8901
Hours: Weekdays, 8 am- 9 pm; Saturday, 9:30 am-12 noon
The Elmhurst Park District (founded 1920) provides residents with opportunities for lifetime enjoyment through its management of 28 parks covering 468 acres and 21 facilities.
Many public park areas are accessible to special-needs visitors, and EPD raised funds to install a Playground for Everyone as part of the 2016 renovation of Butterfield Park.
Elmhurst Park District facilities include Wilder Mansion, Norman P. Smalley Pool at York Commons and East End Pool, Joanne B. Wagner Community Center, The Abbey Leisure Center, Sugar Creek Golf Course, CoutsPlus (a centre for health, sports and fitness) and The Hub at Berens Park (with batting cages, miniature golf course and sprayground), along a section of the 37-mile Prairie Path and the Great Western Prairie (a "living museum" of indigenous plants and animals).
Wilder Mansion, named Chicago Magazine's Best Suburban Park, features the restored WIlder Mansion, formal gardens and conservatory (rebuilt in 2013), and the Veterans' Memorial, along with the Elmhurst Public Library, Elmhurst Art Museum and Museum of Lapidary Art.
While Elmhurst has no golf courses, the EPD partners with the Village of Villa Park to operate Sugar Creek Golf Course (established 1975), a nine-hole, par-32 layout with driving range and a clubhouse rental for parties and banquets.