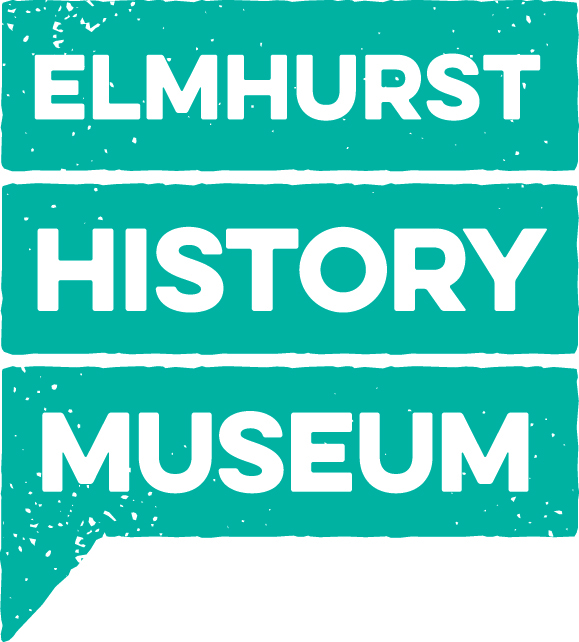 Brian Bergheger, Director (Retiring in October 2017)
120 East Park Avenue
630-833-1457 • fax – 630-833-1326
elmhursthistory.org
Hours:  Tuesday through Sunday, 1-5 pm; and other hours by appointment
Admission:  Free
An award-winning regional history museum founded in 1957 and operated by the City of Elmhurst, the Elmhurst History Museum engages residents and visitors into history with collections, exhibits and education.
"Visions of Hope" is an award-winning permanent exhibit that examines Elmhurst as a model of suburbanization, while temporary exhibits developed from the museum's collection and traveling exhibits on national tours are also displayed.  EHM boasts permanent collections of historical artifacts and photographic images; personal, business and city records; a library of books; and microfilm copies of newspapers, censuses and maps.
The EHM is located in the historically significant Glos Mansion, the former home of Elmhurst's first village president, Henry L. Glos, and his wife, Lucy. The Museum opened in January 1957 on the Mansion's third floor, with Elmhurst's City Hall housed below. After a 1965 move to the Wilder Mansion in Wilder Park, the Museum returned to its current location in 1975.
In addition, the EHM manages the historic Churchville Schoolhouse, a completely restored one-room schoolhouse in Bensenville.The Circa 1850s Schoolhouse is listed in the National Register of Historic Places, and was reopened for public use in 2010 after an extensive restoration process.
The Elmhurst Historical Museum Foundation (founded in 1992) and the City of Elmhurst's Historical Commission merged in 2007 to create the Elmhurst Heritage Foundation as the advocacy voice and support organization for EHM's exhibits, programs, services and events.