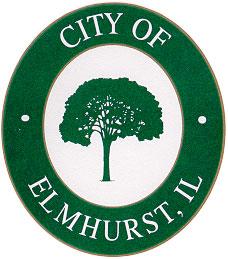 Elmhurst City Hall , 209 North York Street
630-530-6017 • fax – 630-782-6310
Erin Jason, Business Development Coordinator
www.elmhurst.org/120/Economic Development
Keyed by Elmhurst City Centre downtown, the city is blessed with vibrant and diverse business community spread across seven Business District and two Business Parks.
Other Business Districts include Spring Road, York and Vallette streets, North Elmhurst (covers York north of North Avenue, Lake Street and Grand Avenue), South Elmhurst (covers South York and Butterfield Road), Route 83 and St. Charles Road (includes Elmhurst Crossing Shopping Center), and Route 83 and North Avenue.  The city's Business Parks are located in north Elmhurst bordered by York, Lake and Grand, and off the east side of Route 83 between York and Butterfield.
Tax Increment Financing (TIF) Districts exist within the downtown (TIF1), at Elmhurst Crossing (TIF3), along North York (TIF 4) and around Lake Street (TIF 5).
The city's Central Business District (CBD) Retail Business Grant Program leverages the reinvestment of TIF-captured property tax dollars to enhance the mix of downtown retail for shoppers, while generating millions of dollars in private investment and developing new sources of sales tax revenue.
Since the program's inception in 2002, the CBD Retail Business Grant Committee has awarded TIF 1-funded grants up to $10,000 to some 60 retail operations (up to five per year), with nearly six out of 10 recipients still doing business.  According to a study by the U.S. Small Business Association, only two-thirds of all small business startups survive the first two years and less than half make it to four years.
The Grant Committee is comprised of representatives from the Elmhurst City Council (Finance, Council Affairs and Administrative Services Committee), Elmhurst Chamber of Commerce & Industry, Elmhurst City Centre and City Administration.
The mix of grant recipients includes boutique-style clothing, footwear and accessories, jewelry, a variety of specialty foods and beverage providers, home design and décor, hobby and entertainment venues.
Economic development is being handled by city staff, the Elmhurst Economic Development Commission, Ken Bartels Consulting and Findzall Community Marketing (Cathy Maloney), and partners such as the Chamber.
Their mission is to work effectively to retain, expand, promote and attract business and industry within Elmhurst so as to enhance the local economic climate, increase the City's tax base, increase the value of commerce and create employment opportunities.